Foundation License Plate
MGA Junior Golf Foundation Personalized and Special License Plate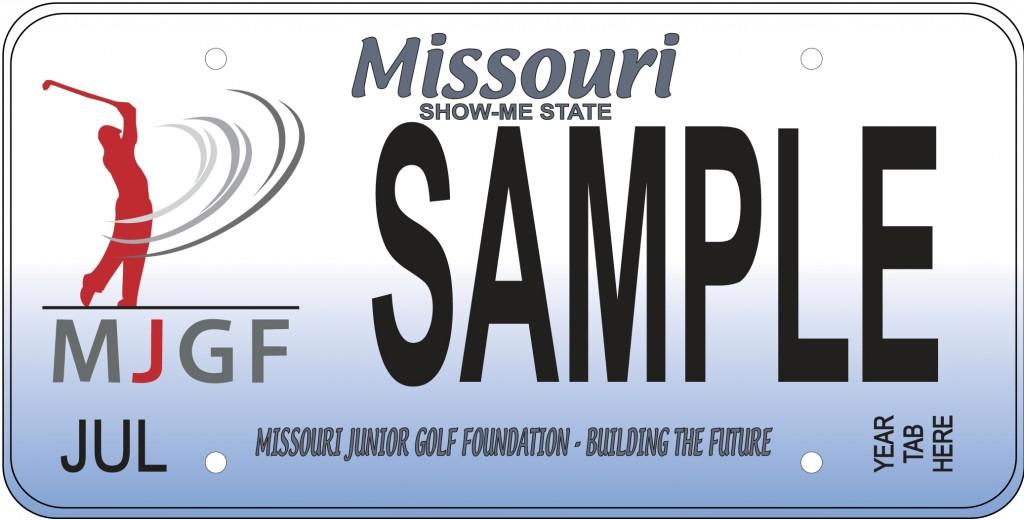 HELP US BUILD THE FUTURE.
Description
Specialty license plate for MGA Junior Golf Foundation
Requirements
Send the completed form (1716) for MGA Junior Golf Foundation License Plate and check payment $40 to MGA Office. Note: $45 if you pay by Credit Card
Issuance
You will receive a notification letter when your license plates have been sent to your license office you indicated on the application. 
Link below to help you with this information
Personalization
Yes – Mandatory
Number of Characters
6    (Note: hyphens or apostrophe are considered a character)
MGA Order Requirements
ALERT The Foundation has to receive a minimum of 200 applications to order the special plates. After the 200 applications are received by the MGA then it will take 6 weeks to process and get the license plate(s) to you. We will keep you informed.
Personalization Plate Fee
$40 Check or Money Order to the MGA office NOT the DOR
$45 if paying by Credit Card to the MGA office NOT the DOR
Forms
Application Form 1716 for Missouri Personalized and Special License Plate
Form Below

FAQ's
573.636.8994
mogolf@mogolf.org

 SEE THE FAQ SECTION BELOW
Additional Information
The Missouri Junior Golf Foundation receives $25 for each plate issued.
MAIL YOUR CHECK AND APPLICATION TO:
MGA FOUNDATION
PO BOX 104164
JEFFERSON CITY, MO 65110
Do not send your payment to Department of Revenue as stated on the instruction sheet.
 FAQ'S
If I order just the MJGF plate, what will it look like?
The Special plate will resemble the plate icon at the top of this page.
How do I personalize my MJGF plate?
On the order form there is a check box you may select to order a personalized plate. You may select 6 characters for a personalized message (you may use a combination of letters and numbers). The total price for a personalized $40.00. Make your check out to the Missouri Junior Golf Foundation.
When will I receive my new license plate?
The State of Missouri has already approved our license plate design. However, we need to have a minimum of 200 special plate orders for the DMV to begin distribution. Once we have 200 orders we will submit all of the orders to the DMV and they will mail your new plates to your local DMV and you will be notified when it is ready for you to pickup. 
What happens after you get to 200 orders?
At that time all applicants will be able to order the CGA License Plate directly from the Missouri Division of Motor Vehicles.
What do I do when it comes time to renew my plate?
You will renew your license plate in the normal manner. If you choose to keep your special or personalized plate the DMV will charge you $40 in addition to the regular license plate renewal fee for each year you continue with the special plate program.
How do I order a MJGA License Plate?
Just download the Application Form, fill out all of the requested information, sign the application, and return it to the Missouri Golf Association with your check or credit card information. Your plate will be mailed to you from the DMV shortly after we have reached the 200 order minimum. Make your check out to the Missouri Junior Golf Foundation.
More informaton contact the MGA at 573.636.8994 or email us at mogolf@mogolf.org
 MGA
PO Box 104164
Jefferson City, MO 65110